"Empowering a proactive approach to health"
Sheree Disaya
Welcome to my Health Coaching website!
Are you looking for a holistic approach to a health or wellness concern?
Health and wellness are my passion and I want to share my knowledge with you.
I have over 36 years experience in the wellness industry and I love to stay up to date with the latest research and development.
Did you know that you can switch your DNA on and off by making changes to your lifestyle? Or that cortisol is like eating cupcakes?
I take a holistic approach to your health concerns and teach you how to make real life changes that will be beneficial for your long term health.
During my time working as a colonic hydrotherapist I became fascinated by the gut – brain connection. Many of my clients had a lifetime of digestive disorders and had no idea what a healthy digestive system should feel like.
There was often an direct connection between a childhood trauma and bowel function. Our emotions and thoughts directly regulate the health of our gut as they are linked via the Vagus nerve. This means that our brain and gut constantly communicate with each other.
Cellular nutrition is foundational for your body to be able to repair itself. Changes to daily habits and lifestyle will steer you in the right direction toward optimal health.
Book an in person consultation with Sheree!
#Available in Noosa on Fridays.
#Via Phone or Zoom by appointment.
#Use the contact form on this website.
#Email hello@therapeuticaromatics.com.au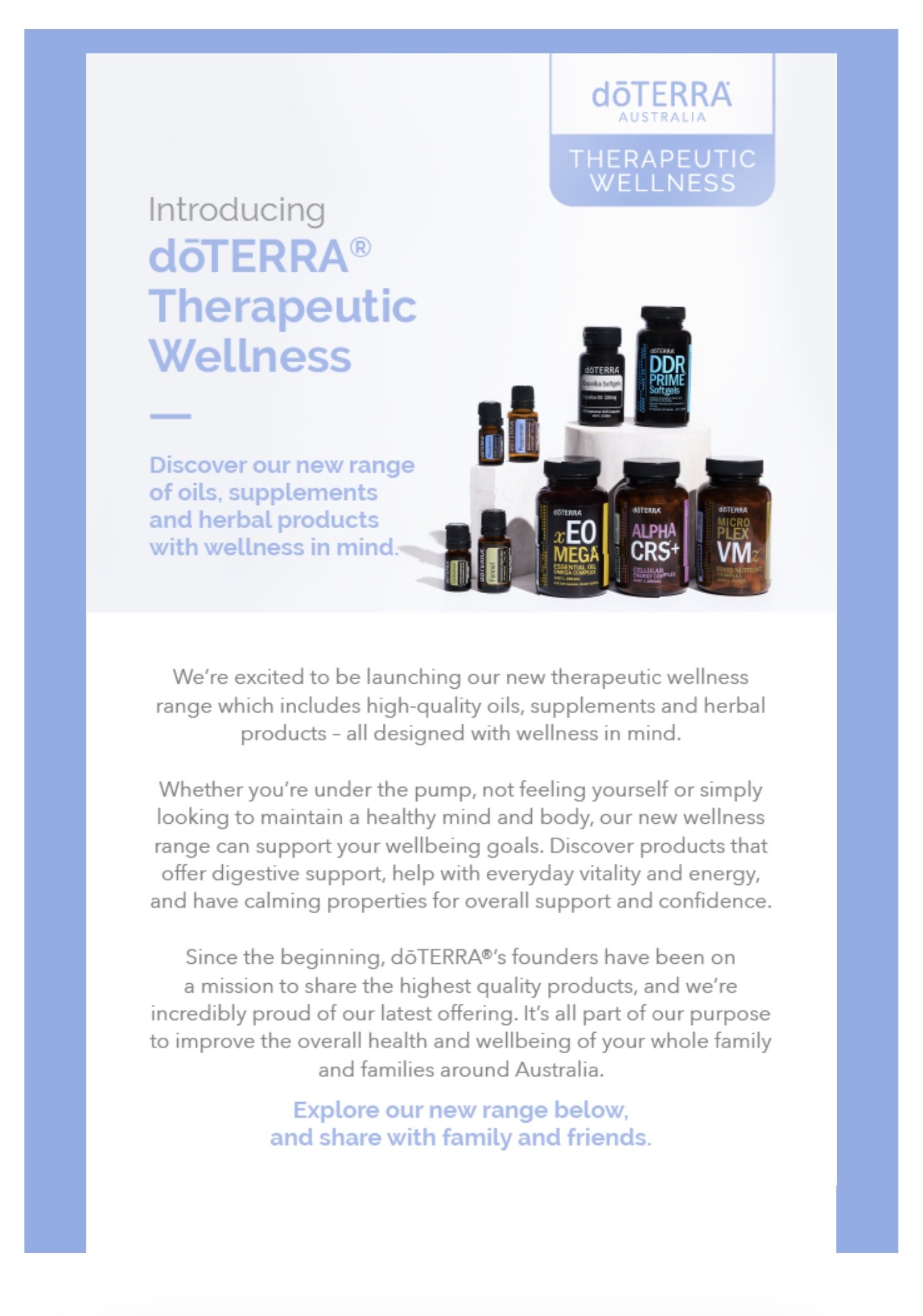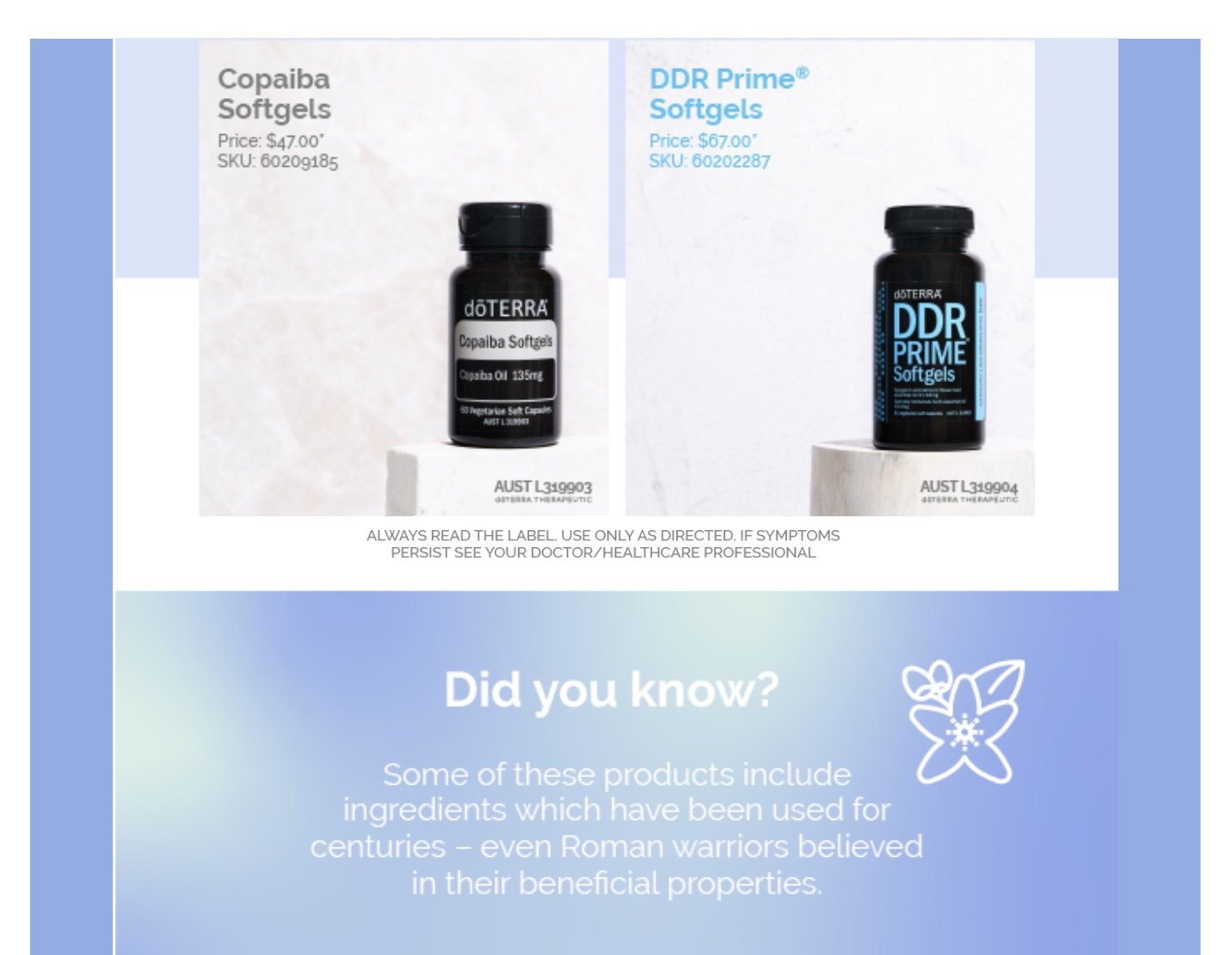 Take advantage of wholesale pricing – open a doTERRA account and save 25% off retail prices.
mydoterra.com/shereedisaya
Need help ordering?
E:hello@therapeuticaromatics.com.au
Our Holistic Approach – Symphony of the Cells
In 2019 I had the privilege of attending an advanced training course with Boyd Truman, creator of Symphony of the Cells. These amazing essential oil protocols target body systems rather than symptoms. These systems work in synergy to create harmony within your body and are constantly striving to create a balance known as homeostasis. These simple but amazing protocols can easily be applied to yourself or a loved one. They can be safely applied to babies, children and adults.
http://therapeuticaromatics.com.au/symphonyofthecells
Holistic Wellness Consultations
Weight management 
Stress & anxiety 
Hormone Balancing 
Pregnancy Support
Consultations are available in person, via Zoom or phone.
Your initial consultation will take around 45 minutes. This time allows us to identify your main concerns, any possible contradictions and discuss a suitable treatment plan for you.
Follow up consultations will be either weekly, fortnightly or monthly depending on your personal requirements.
Book a consultation
E: hello@therapeuticaromatics.com.au
[Disclaimer: I am a doTERRA Wellness Advocate and member of doTERRA for Health and Wellness Professionals Fb group and receive financial benefits from the sharing of these products. Although I have extensive knowledge regarding health and wellness, I am not a doctor, dietitian, nutritionist or naturopath and only provide general health advice. Anyone suffering from any disease, illness or injury should consult a qualified health professional]
7 Steps to Health & Vitality
1. Nutrition
Nutrition is foundational for good health and overall vitality. In Western countries, despite having full stomachs, we are often deficient in essential vitamins, minerals and phytonutrients. This can result in poor cellular function leading to ageing, obesity, stress, hormone imbalances, infertility, insulin resistance and inflammation. I recommend taking an FDA approved food nutrient complex to supplement and support your body.
2. Physical Activity
Regular aerobic exercise helps our cells become more responsive to insulin at a cellular level. In addition, performing resistance exercises increases our muscle mass which is more metabolically activity than fat. Try to exercise at least 4 days per week for 30-45 minutes.
3. Weight Management
Together we can take a deep dive to discover the underlying cause of the problems. Nutrition is foundational in allowing your body to reset at a cellular level. Along with consistent use of essential oils both aromatically and topically. Our bodies change over time so it's important to be patient with yourself. Understanding how your body works is an important first step to finding a solution.
4. 

Rest

Restorative sleep can be beneficial for managing stress, hormonal balancing and even weight loss. All of these complex processes are regulated by our circadian rhythm. Establish a sleep routine in the evenings to allow your body to unwind and relax. Try to get 7-8 hours of sleep each night.
5. Stress Management
Our busy stressful lives often keep us in a constant state of 'fight or flight'. This means that our adrenal glands are constantly producing adrenaline and cortisol. Too much cortisol can affect hormone levels and deplete the body of magnesium and other vital nutrients. Stress reduction through regular exercise, yoga, meditation or simple breath work may be beneficial.
6. Reduced Exposure to Toxins
Reducing toxic load is a vital step towards good health and wellness. We are all exposed to environmental toxins every day from car exhaust fumes to perfumes. Endocrine disrupting  plastics and chemicals are in our homes, in our furnishings, cleaning cupboards and skincare. Each time you swap a chemical product to a cleaner option you are taking a step in the right direction.
7. Inherited Genetic Predisposition for Wellness
Epigenetics has been scientifically validated with over 10 years of research. It suggests that you can  switch certain aspects of your genes on or off. It is believed that lifestyle factors including what we eat, think and products we use on our bodies and in our environment influence our DNA.
Essential oils influence multiple pathways of communication within the body and therefore may influence how are genes are expressed.